Read Time:
4 Minute, 20 Second
De Montfort University Engineering – Education is one of the most important steps to a successful future. As an international student, you dream of Study Abroad, and when making university choices, students should consider all aspects of their options carefully. For instance, nowadays, an Engineering degree is getting way too popular and for engineering students, pursuing a degree from De Montfort University's Dubai campus offers numerous advantages – not only for their academic pursuits but also in terms of personal and professional growth.
If you are looking for a top-rated engineering school, look no further than DMU Dubai. The University offers excellence in tech programs, world-class infrastructure, highly qualified faculties, and an emphasis on experiential learning. The university provides a world-class education with the perfect blend of theoretical and practical knowledge.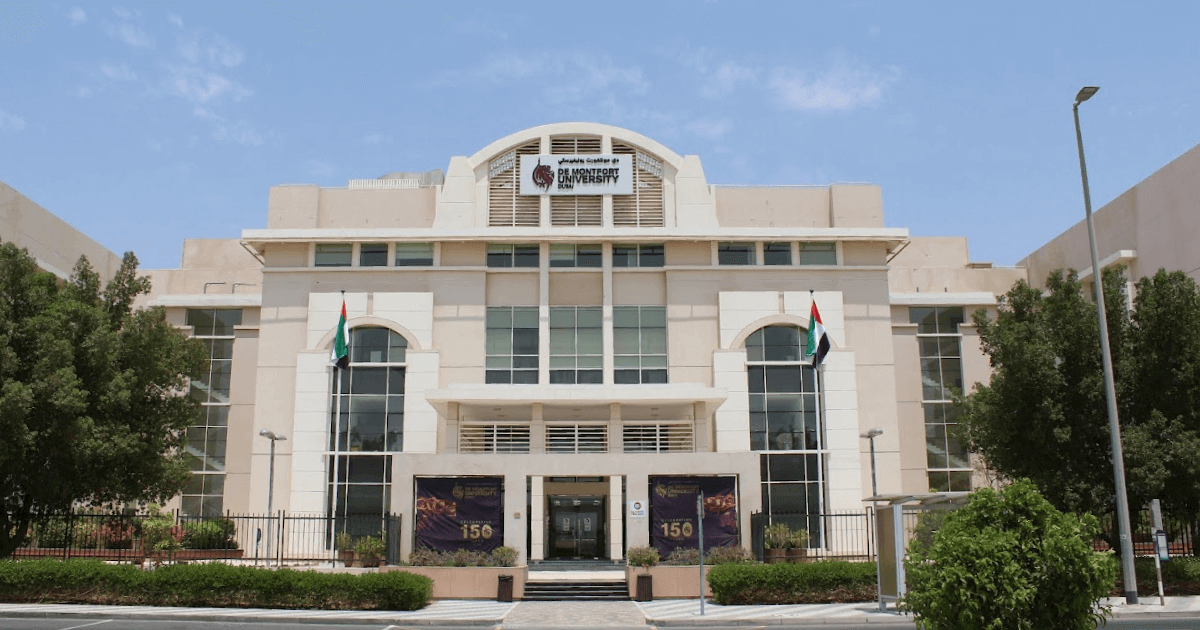 Firstly let us understand why Dubai?
Dubai's booming economy makes it a desirable location for students across the globe belonging to different ethnicities and cultures. Dubai welcomes diversity wholeheartedly, and one of the reasons is its educational hub, where top universities across the globe have opened their branch. These universities provide the same quality of education at an affordable price.
Why opting for Engineering Courses from DMU Dubai is a great decision?
Engineering is a field of study with immense potential. It opens up great career opportunities and DMU Dubai is the place to be if you want to pursue a degree in engineering. Engineering gives you the opportunity of designing, analyzing and build products from scratch.
DMU Dubai offers engineering in various fields, such as:
Mechanical Engineering: This branch of engineering is the oldest and deals with designing, developing, building and maintaining mechanical systems. BEng (Hons) would give you the opportunity to perform machine learning and get placed in car manufacturing companies.
So, get dive into the major learning and Here are the top 5 advantages of doing engineering from DMU Dubai:
Experiential Learning – At DMU Dubai, students have access to hands-on experience in their field through industry-leading. DMU Dubai offers several advantages that are sure to benefit any aspiring engineer. There are diverse students across the globe, which bring competitive learning and mindsets.
Research Hub – DMU Dubai has a research hub that provides students access to the latest technologies and resources to help them apply their knowledge in academia and industry. Excellent research can only be performed by having a strong network of professionals, and at DMU Dubai, there is no shortage of that.
Projects Based Learning – Projects-based learning has always been the preferred teaching method in DMU Dubai as it allows students to practically apply their knowledge and create projects with real-world implications. With projects based learning, students can gain a greater understanding.
Top-Notch Infrastructure – DMU Dubai has an excellent infrastructure designed for students studying engineering courses. This includes state-of-the-art laboratories, classrooms, lecture halls and study areas.
Professional Network – DMU Dubai has an extensive professional network of industry experts and alumni that can help students launch their careers in engineering. It also provides the perfect opportunity to connect with potential employers and mentors.
Cutting-Edge Technology – DMU Dubai provides its students with the latest technology, tools and resources needed to excel in their chosen field of study. The university also offers industry-standard training and development programs that let its students stay ahead of the curve.
Highly and Diverse Qualified Faculty – With experienced faculty members from various countries, DMU Dubai provides students with the best education possible. As a collaboration with DMU UK, the faculty visits Dubai and exchanges ideas and knowledge with the students.
Global Networking Opportunities – DMU Dubai provides students with ample networking opportunities through international exchange programs and student internships, which can help them gain valuable professional experience while they learn. Internship programs are the best way for students to gain real-time experience in a particular field. Thus, studying engineering at DMU Dubai provides a great opportunity for aspiring engineers to gain the knowledge and skills needed to succeed in the engineering industry. With its world-class infrastructure and faculty, students will be well-prepared for their professional life ahead.
Affordable Tuition Fees – The university's affordable tuition fees allow students to pursue their engineering degree without worrying about their financial capacity.
Exciting Scholarships – DMU Dubai offers a range of scholarship programs to its engineering students. This helps them to offset their tuition fees and pursue their studies without burden. These are just some of the advantages that make DMU Dubai the right choice for anyone who wants to study engineering in Dubai. So, get ahead of your peers with an unmatched quality education.
By doing engineering from DMU Dubai, you can be sure to receive the best education and training, helping you reach your highest potential in the field of engineering. So start your journey today and get ready for a successful career ahead!
We can understand that applying and taking admission to any of the Universities in Dubai can be an overwhelming process, which is why we are here to help you out. With Securemyscholarship, you can get additional scholarships along with what University offers. Contact our admission counsellors to get full assistance for your Study Abroad journey.