Read Time:
4 Minute, 15 Second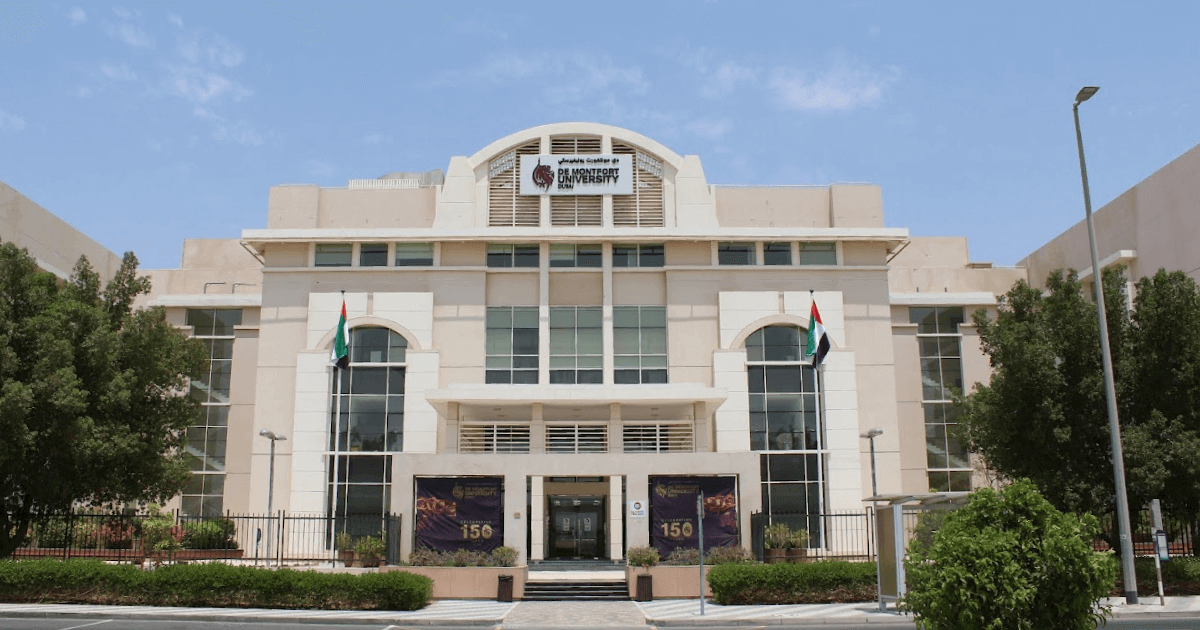 If a bachelor's degree fuels your journey, a master's degree provides it with the much-needed acceleration, helping it gain momentum. Securing a master's degree in a field you are passionate about can open your windows to an even brighter future, providing you with a wider range of skills and in-depth industry knowledge. Arts is a highly dynamic field with endless possibilities and limitless scope for innovation. If you are an arts student, obtaining an M.A. degree at a prestigious university would perhaps be your best academic decision in terms of broadening your horizons. De Montfort University in Leicester offers some highly unconventional and promising M.A. courses for afficionados looking to gain more exposure in their respective fields. Here are some unique M.A. programmes you must consider enrolling for at DMU:
English Language Teaching –
Do you have a bachelor's degree in English or education and a burning passion to empower the world with the nuances of the English language? If so, the one-year M.A. programme in English Language Teaching offered by DMU is the perfect course for you. This programme is the ideal integration of theoretical knowledge of English language teaching and practical classroom experience. It provides students with the essential analytical skills to research on various aspects of language teaching and their impact on educators. Students with this degree typically gain lucrative positions as English language teachers in primary and secondary schools situated in the UK and across the globe.
Choreography –
DMU's M.A. in Choreography degree prepares students who breathe dance to establish their career paths in this direction. This course entails several classroom and studio activities that help students explore various choreographic contexts, research methods in the field of dance and the nitty-gritty of performance. Acclaimed dance academics and artist practitioners administer this programme, ensuring that students gain a world of knowledge and skills. Students eligible for this one-year course must have a bachelor's degree in dance or a related performing arts subject like drama. The modules covered in this course are practice-research methods, performance making and negotiated study, together with an option between a final choreographic research project and a dissertation.
Creative Writing –
"The pen is mightier than the sword" is perhaps one of the most profound and evergreen adages. A poignant poem, story or passage can move mountains and act as a catalyst to social change. DMU offers an M.A. degree in creative writing for individuals with a penchant for writing and a desire to hone their skills further in this dynamic field. The programme comprises three areas — Researching as a Writer, which entails research methodologies and skills in writing; Developing Writing, allowing students to explore creative writing in various genres and undertake writing tasks; and Writing Ecosystems, which involves manuscript presentation, networking, performance, etc. It also includes a final dissertation, wherein students present their creative work, such as a collection of poems, short stories, or fictional or non-fiction write-ups.
Music, Technology and Innovation –
Technology has considerably elevated the musical experience for listeners as well as professionals in the music industry. Music technology has evolved at an unprecedented rate over the past decades and has immense scope for youngsters passionate about modern music. DMU's one-year full-time course in Music, Technology and Innovation allows students with an educational background in music to further their expertise in sound design, digital music, TV and radio productions, etc. The best part about this programme is that students can choose from a wide range of modules, customising their study to suit their specialisations or passion. The course is taught by creative professionals inclined toward research in music technology.
International Film Production –
Films are often our windows to the world and can majorly influence our thoughts and emotions. The International Film Production master's course offered by DMU is all about enabling aspiring or budding filmmakers to follow their passion and learn the bare-bones of filmmaking. It perfectly integrates practical filmmaking skills with the ability to critically analyse films, the international film industry and audiences. The skills taught in this course range from lighting and cinematography to scriptwriting, direction and post-production. Students interact with research groups like the Cinema and Television History Research Institute (CATHI) and the Institute of Creative Technologies. One can choose between submitting a dissertation or an individual film project at the end of the course. The university boasts of world-class infrastructure, including creative technology studios equipped with industry-best video, audio and radio production suites.
De Montfort University is a hub of unique, out-of-the-box courses in different streams. The arts courses offered here perfectly integrate creativity and innovation with skills and subject knowledge, enabling students to prepare themselves thoroughly to establish or advance their careers in their respective fields. Are you a graduate student or working professional looking to take the next significant step towards gaining further expertise in your field? DMU is the right place for you! And we at SecureMyScholarship would be only too glad to help you progress in your endeavour.