Best Universities in Dubai for International Students – The education industry in the UAE has had the greatest growth in the region. Stats show that millions of students registered in both public and private universities over the few years. Additionally, education quality in the region is growing, which is driving up the number of students in the region.
Projections have found that the number of students is predicted to climb at an exponential rate by 2030. Establishing education as one of the key areas to promote environmental sustainability and equipping the area to handle global concerns, the UAE has given a great deal of importance to it.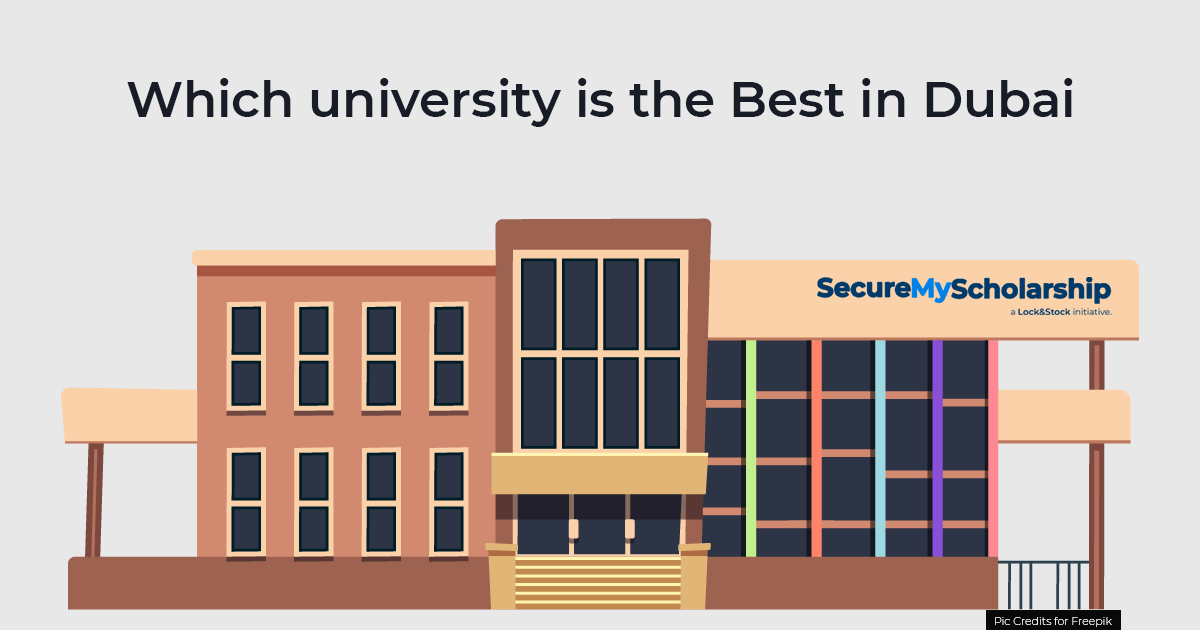 Best Universities in Dubai for International Students
As part of the UAE's pledge to being more sustainable, they seek to have the world's most economically stable countries. Because of this, it has been concluded that high-quality education is the key method the area can fulfill its aim. Better education is believed to be one of the primary ways for the UAE to improve its workforce skills and produce more knowledge to maintain long-term economic prosperity.
Notably, leading universities from the UK, US, Australia, and India operate campuses in Dubai. The expansion of branch campuses and the increase in local educational institutions have caused the number of higher education providers in Dubai to rise to 62. There has been a surge in the number of institutes of higher learning located in the city during the last decade. These universities offer a wide range of subjects in Undergraduate, Post-Graduate, and Ph.D. options. Furthermore, the KHDA, Commission for Academic Accreditation (CAA) of the Ministry of Education (MoE), and UQAID (University Quality Assurance International Board) were formed to better oversee and ensure higher education quality in the UAE.
The availability of so many options often leads to confusion among students as to which university would be the best. This issue could be addressed by considering the KHDA rankings. According to the latest KHDA rankings, the top 6 universities in Dubai are:
Birla Institute of Technology and Science Pilani, Dubai Campus: The students at BITS get a well-rounded education by getting excellent academic training together with the thrill of discovery with the help and encouragement of a varied campus community. The goal of BITS is to foster creativity and competence in every member of the organization so that we can enhance the lives of the people on Earth.
City University of London: Quality, growth, and cooperation all have to do with how they see their brand and what they want to accomplish. As you attend classes at the Dubai International Financial Centre, you'll learn to appreciate the global perspective and the opportunity that international trade affords you. At every stage of the programme, you'll have the assistance of course mentors and career coaches, and you'll grow your leadership skills with seminars.
Heriot-Watt University: They made education in Dubai even more cutting-edge by pioneering degree programmes that cater to local business and industry. In this endeavour, they focus on future leaders, managers, and innovators by investing in their growth and development. To put it simply, a Heriot-Watt University degree is professionally regarded by the appropriate professional groups and institutes. It's no secret that Heriot-Watt University Dubai has received multiple awards since it was founded. In 2019, it was granted five stars in the KHDA, and it was also designated one of Dubai's best institutions.
London Business School: Encompass connections and maximize the effect by finding like-minded leaders, strategists, and organizations across multiple disciplines. Find highly connected influencers in all fields and obtain quick, efficient, and flexible access to their relevant experience.
Manipal Academy of Higher Education, Dubai Campus: Exclusively focused on academic success and students' well-being via knowledge creation, transmission, and application, ensuring students are prepared for a changing global market. The students get greater experience in the real world with this approach to industry cooperation and interfacing. This makes the students more equipped to function in situations when deadlines are pressing and pressures are high.
Middlesex University Dubai: MDX is devoted to providing worldwide students with rigorous academic programmes supported by creative research and cutting-edge professional practice. Students at Middlesex University Dubai are prepared to become talented professionals who can be happy and well-adjusted in society, comfortable in learning forever, and who can contribute to their local communities.
These universities have earned 5 stars upon being judged based on four major categories of Teaching, Research, Employability, and Internationalization.
Students can reach out to SecureMyScholarship to secure the biggest scholarship packages for these universities. At one of these universities, a student may obtain a fantastic education, gain extensive knowledge, and work with world-class teachers and state-of-the-art research facilities while receiving financial aid through our portal. For further information on scholarships and the admission process, feel free to contact our admissions staff.