Fall Semester Admission in UK – UK universities are widely recognized for delivering outstanding education and excellent employment prospects while providing many possibilities for those who want to realize their dreams. Not only does the UK offer some of the best higher education in the world, but it also has an enormous global impact because over 400,000 international students currently attend UK universities.
With this diversity comes a myriad of experiences, including wonderful education and opportunities for personal growth. Studying in a country or place that is quite different from your own allows you to meet and learn from new people with diverse backgrounds, which helps expand your horizons and understanding of the world.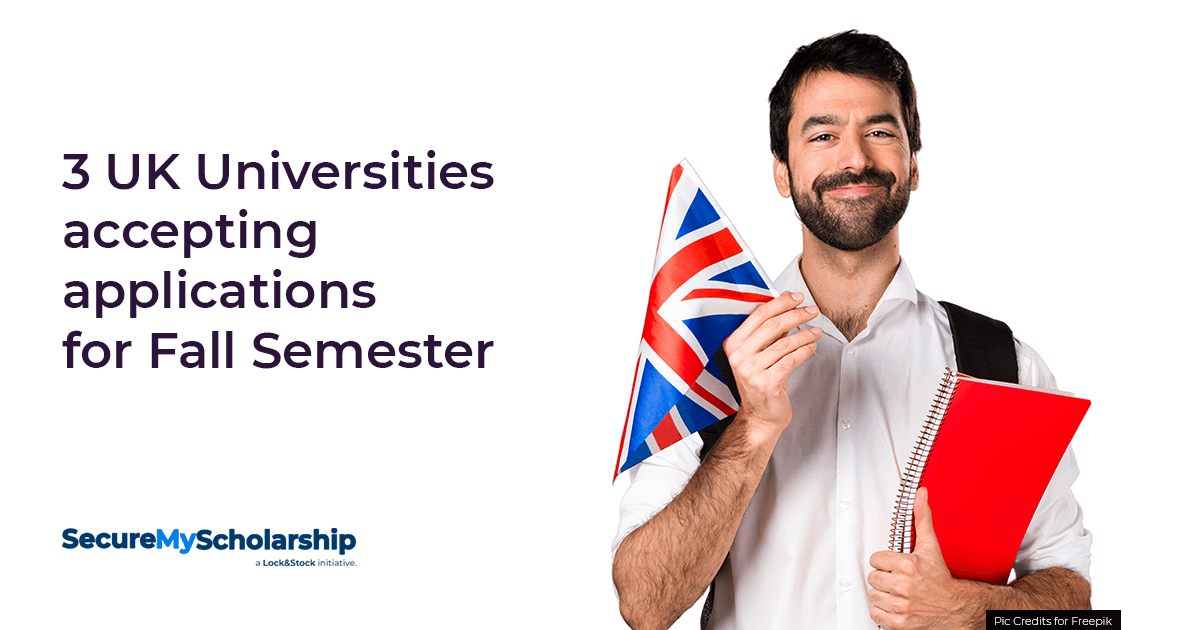 Fall Semester Admission in UK
Higher education in the United Kingdom is highly regarded worldwide, and the variety of fields you may pursue is considerable. No matter what sector or location, a British university degree looks well on a resume and may be a significant advantage while searching for future employment.
A very innovative and dynamic setting that encourages students to reach their maximum potential is what British universities are globally renowned for. To a high degree, their standards are respected, and specialists in many academic areas are well known.
Over time, the UK's higher education system has influenced educational standards across the globe, since it was pioneering in the use of instructional methods and cutting-edge facilities. Students must submit their UCAS application by the middle of January.
By the end of the application deadline, top-tier schools will not be accepting any more applications. Although, it must be noted that there are a few exceptions. Find out where these 3 schools have openings available at all times by scrolling to the bottom of the page.
Abertay University
Abertay's infrastructure is extremely modern, and their educational programmes are organized accordingly; i.e. the following degrees are offered: Bachelor of Science (Hons) in Computer Game Applications Development, Bachelor of Arts (Hons) in Game Design and Production, Bachelor of Science (Hons) in Computer Games Technology, and Bachelor of Arts (Hons) in Computer Arts.
Programs vary in the skills they assist create, as well as the qualities they cultivate, such as ideas, values, and ethics. Abertay has longstanding relationships with companies such as Sony, which provides students with many career possibilities to learn from and collaborate with experienced experts. The R&D facilities and labs available to students may be used for bringing new ideas to life.
With about 26,000 students and 2,600 full-time faculty members, De Montfort University has turned into a world-class university. To appeal to as many students as possible, DMU aims to recruit diverse student populations, particularly with outstanding student facilities and top-notch student services.
This is what makes them a respected, gold-rated institution. Students at DMU get many course options and academic support from faculty members, who are concurrently promoting breakthrough research, which is making DMU-sponsored classes important to world-changing commercial linkages.
Herriot Watt University in the United Kingdom is well-known for offering high-quality teaching as well as cutting-edge research in a variety of fields. The UK ranks 35th overall in customer satisfaction, but it is first in Scotland. A broad range of undergraduate, postgraduate, and research course choices are available to university students.
The structure of the course is suitable for various industrial and commercial needs. A close connection to business and industry means that the team is well-positioned to develop and educate future leaders, managers, and entrepreneurs. Several Heriot-degree Watt's courses have received validation from relevant professional associations and institutes.
The stress of financial commitments, relocation, and/or schoolwork may all increase the difficulty of securing admission to a university. To relieve students of the financial strain, the SecureMyScholarship site was established, linking students with scholarship and waiver opportunities. More than 500 colleges have partnered with us, and the aforementioned schools are just a few of them. Students have the opportunity to get scholarships on the Foundation, Undergraduate, and Postgraduate programmes via the site.