University of Birmingham – The idea that young people in the globe may benefit from supporting their digital well-being drove the creation of SecureMyScholarship, as our efforts have motivated studying and putting away smartphones. Our goal is to carry forth the idea of believing via our scholarship website.
Being an international student at a prominent institution is a question of financial need, as colleges seldom provide inexpensive classes and students sometimes struggle to manage their money. We're here to help students alleviate the burden of tuition by linking them to scholarships from across the world.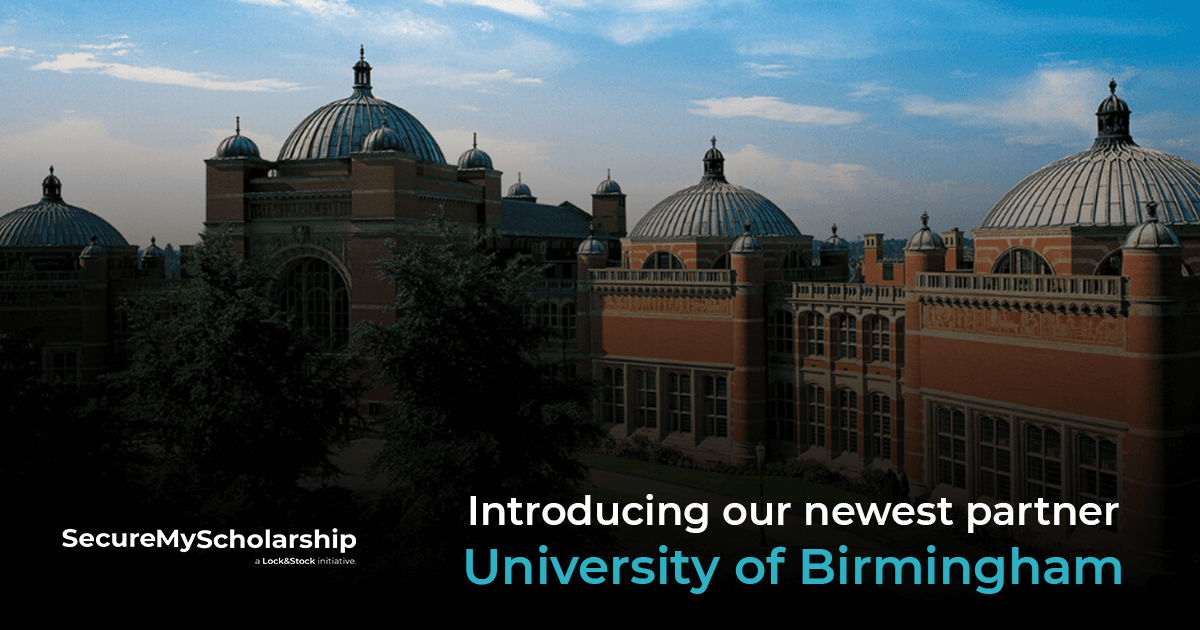 University of Birmingham
Over 500 colleges have joined our network, with students benefiting from excellent academics along with extraordinary instructors and top-notch resources. Students get generous tuition savings while obtaining world-class education.
Studying in the UAE is a profitable and lucrative pursuit for many, thanks to the number of international universities that have set up branch campuses in the country. Students are equipped with problem-solving abilities that benefit in a professional job by having access to information that represents a worldwide ethnic and multicultural view.
The international institutes that are located in Dubai include a number of British, American, and Australian universities. Students may take advantage of all of the UK's wonderful educational opportunities while in Dubai.
One of the strengths of UK universities is the level of education provided to students, as well as the levels of degrees they get to help them thrive in the global job market. With the latest addition of the Universitiy of Birmingham, we have now secured agreements with six prominent UK institutions that operate campuses around the United Arab Emirates.
A diverse range of educational programmes and exceptional research make the University of Birmingham a world leader in learning.  Their goal at the University's Dubai campus is to provide students with a world-class learning experience, guided by professors who are leaders in their fields.
In areas such as business, computer science, education, psychology, law, and engineering, students can pick from a diverse choice of undergraduate and postgraduate programmes to pursue their degrees.
A state-of-the-art, student-focused, multi-generational academic facility, dedicated to offering world-class academic programming, local community connections, and vibrant student life campus will open in September, 2021.
University of Birmingham Dubai, the hub of cultural and social elements as well as educational services, serves as a great launching pad for students who seek for academic advancement. Career services at the UOB are regarded as leaders with a well established network connected with every sector.
The  dedicated career services team and a number of other services are available to students as part of their academic experience at the University of Birmingham Dubai.
It is possible for students to acquire fee exemptions by logging into this portal and searching for agreements with the University of Birmingham. Those interested in receiving further information on scholarships and entrance standards can contact our admissions office.