Read Time:
4 Minute, 53 Second
Women in STEM Scholarships – "I believe in the unlimited power of women in the context of science and engineering," former American biotechnology entrepreneur Elizabeth Holmes once said.
History is abundant with the success stories of women scientists and engineers who dared to defy patriarchal norms and etch their names in the history of science. And taking a leaf out of the books of Marie Curie, Rosalind Franklin, Rachel Carson, Janaki Ammal, and Ida Noddack, among others, are the aspiring young women students in Science, Technology, Engineering, and Mathematics (STEM) today.
The unprecedented scientific and technological advancement characteristic of the current generation, coupled with the overwhelming educational opportunities prevalent in this era, is inspiring more women to achieve accolades in their chosen STEM fields. And reputed universities in the US and other advanced countries support their journeys by providing incredibly conducive and supportive environments for women. On that note, here's our list of US universities supporting women in STEM through their commendable initiatives and programs: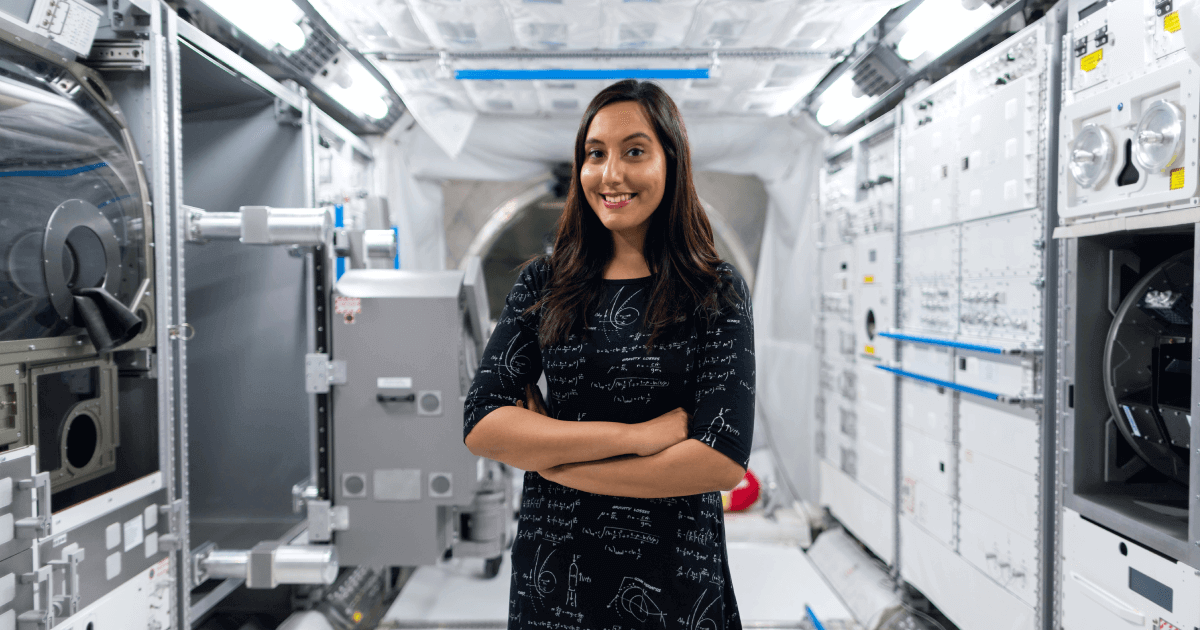 Florida Atlantic University – Over the years, Florida Atlantic University has successfully established a learner-oriented educational environment with state-of-the-art infrastructure and several dynamic courses. Its Charles E. Schmidt College of Science, Charles E. Schmidt College of Medicine, and College of Engineering and Computer Science entail comprehensive STEM courses with an emphasis on inclusion and diversity.
The Women in Engineering and Computer Science (WIE/CS) initiative by the university provides constant support to women in STEM in terms of mentoring, academic guidance, social activities, and career opportunities. Its hands-on approach comprises several activities — monthly meetings, bi-weekly study sessions, volunteering, etc. — to help women in STEM courses overcome their challenges and excel in their chosen fields.
Furthermore, FAU's College of Engineering and Computer Science recently received a grant from the Centre for Inclusive Computing (CIC) at North-eastern University to support the university in its "Empowering Women for Careers in Computer Science" initiative. This grant has further opened the doors for increasing the enrolment of women in engineering and computer science in FAU.
Colorado State University – Colorado State University prides itself in its land-grant heritage, dedication toward achieving academic objectives, and student-centered learning. CSU offers a host of STEM programs in each of the subjects, with its STEM centre providing constant support to STEM research and education.
Moreover, its Women in Science (WiSCI) community is dedicated to imparting superior-quality STEM education to all individuals, regardless of age, gender, race, sexual orientation, cultures, etc. It also hosts several symposiums and lectures on the importance of and career opportunities for women in STEM programs. Similarly, the university has established Women in Natural Sciences (WINS) to support the women enrolled in CSU's Natural Sciences courses. Besides conducting lectures and networking events for women, it also provides research grants through the donations it receives.
Arizona State University – With diversity and academic excellence as its core values, Arizona State University perfectly integrates teaching expertise, infrastructure, and education suited to the 21st Century world. Its STEM courses adopt an interdisciplinary approach, allowing students to step beyond their chosen subjects and study the inextricable associations between each of the STEM subfields.
Women's History Month, celebrated in March, is an elaborate occasion at ASU, where several prominent female personalities and their successful journeys are discussed at length. STEM is one of the essential fields considered in these discussions and seminars. It also provides constant mentorship to its women, particularly under its initiatives such as School of Life Sciences Undergraduate Research (SOLUR) and course-based undergraduate research experiences (CUREs). Both these programs entail several enthusiastic women pursuing STEM courses at the university.
Louisiana State University – Imparting world-class education to over 35,000 students across educational programs, LSU firmly believes that higher education is not just about academics but community participation, research, and implementation of education in the practical world. Thus, it emphasizes on each student's personal and intellectual growth, providing a diverse and rich educational environment.
LSU College of Engineering focuses extensively on increasing the number of women in the engineering field; consequently, 23% of the students pursuing engineering majors in LSU are women. Over the years, LSU has exerted visible efforts into enrolling women into its STEM programs, in addition to promoting women from racially disadvantaged backgrounds—for instance, African-American women.
Moreover, the LSU Women's Centre—a subsidiary of the Office of Diversity, Equity, and Inclusion—provides all women students with the necessary referral and guidance.
University of South Carolina – Founded in 1801, the University of South Carolina reflects the perfect integration of old-school teaching and modern educational technology. The university offers an array of STEM courses, including computer science, aerospace engineering, civil engineering, chemical engineering, integrated information technology, and engineering management.
Its Alliance for Women in STEM initiative aims to support and guide women pursuing STEM programs — in addition to social sciences and medicine — at the university. The initiative supports women in undertaking research, providing them with grant proposals, scholarships, and fellowships. It also conducts seminars and workshops aimed at discussing the challenges faced by women in STEM, together with their resolutions.
Women in STEM Scholarships
Women in STEM Scholarships – Over the years, the allied fields under the broad domain of STEM have expanded considerably, welcoming individuals from varied backgrounds. Consequently, an overwhelming number of women have ascended to new heights in their chosen STEM career paths. We at Secure My Scholarship are a bunch of higher education enthusiasts dedicated to helping young, bright minds take the next bold steps in their educational journeys. We are partnered with Shorelight, a platform connecting students, universities, and counsellors from across the world. So, are you a young, aspiring lady with a burning desire to establish your identity in one of the STEM fields? We would be glad to assist you. Visiti SecureMyScholarship – Study Abroad to know more!