Read Time:
4 Minute, 35 Second
Best Cities for International Students in USA 2023 – As an international student in the United States, you may be wondering which city is the best fit for you. There are many factors to consider when making your decision, such as the cost of living, job opportunities, and nightlife. To help you narrow down your options, we've compiled a list of the best cities for international students in the USA. Keep reading to see if one of these cities is right for you.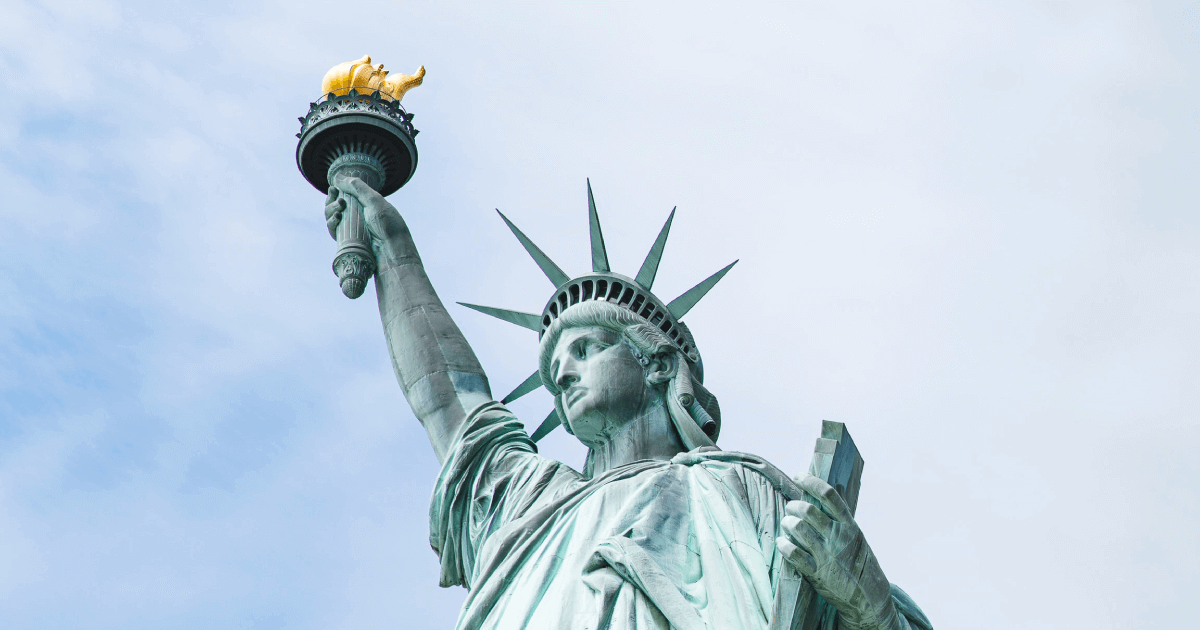 Best Cities for International Students in USA 2023
New York
New York is an incredibly diverse and vibrant city full of fascinating attractions, sights and sounds. Whether you're into the arts, architecture or food, there's something for everyone to enjoy. From the iconic Empire State Building in Manhattan to the historical Statue of Liberty in New York Harbor, you won't run out of exciting places to explore. You can also browse through dozens of eclectic shops and eateries throughout the Big Apple as well as discover hidden gems around every corner. There's certainly no shortage of excitement when it comes to visiting New York.
Boston
The city of Boston has been a key player in the American history. From the earliest days of our nation's formation, it served as an important port and industrial center. One of the oldest cities in the country with a rich history, Boston is known for its award-winning universities, medical centers and technology companies. It's also home to some of America's most beloved sports teams like the Red Sox and Celtics. From Harvard University to Fenway Park, there are plenty of cultural experiences to explore in Boston that make it an extraordinary place to visit or live in.
Chicago
Chicago, located in the northern United States, is a vibrant and culturally-diverse metropolitan city. This Windy City is home to world-renowned attractions including Millennium Park and The Magnificent Mile. Visitors to Chicago can explore the city's deep history as well as its modern architecture, with buildings such as the Willis Tower leading the way. Richly flavored foods such as deep-dish pizza and hot dogs can be found here, along with deep-seated traditions like public craft markets and festivals throughout the year. Whether you're visiting for a day or planning to stay for a few weeks, Chicago has an abundance of things to do, places to see and experiences to be had.
San Francisco
Known for its iconic landmarks, San Francisco is a vibrant and exciting city on the west coast. Its amazing views over the Bay, delicious culinary delicacies, and unique neighborhoods make it an ideal destination for travelers looking to experience something new. From Fisherman's Wharf to the Nob Hill district, you can explore fascinating cultures and historic landmarks at every turn. From art galleries to top-notch museums, there is no shortage of things to do and see in San Francisco. Whether you're looking for outdoor adventure or big city life, this gorgeous city has it all.
Washington DC
Washington DC is a historic city known for its significant role in the history of the United States. Located on the Potomac River, DC serves as both the capital of the nation and its political hub. Exploring the sights and attractions of this city is a great way to take a step back in time and marvel at both America's past and present. With numerous monuments, memorials, museums and galleries, as well as charming neighborhoods, Washington DC has something to offer even the most seasoned traveler – from wandering through bustling streets with international cuisine to exploring some of the country's most meaningful landmarks.
Los Angeles
Los Angeles, often referred to as the City of Angels, is the second-largest city in the United States and home to a rich mix of cultures. Home to over 4 million people, it is known around the world for its booming entertainment industry, sprawling neighborhoods, and sunny beaches. With its long history stretching back centuries and its expansive influence on many different industries, Los Angeles has earned its place as one of the top tourist destinations in America. From celebrity sightings at Hollywood Boulevard and Rodeo Drive, to Universal Studios and Dodger Stadium, Los Angeles offers something for everyone who seeks out its unique urban fabric. With world-class museums, theme parks and nightlife, there is always something new to enjoy in this vibrant city.
San Diego
San Diego is one of the most exciting cities in California due to its incredible climate and abundance of recreational activities. It's known as "America's Finest City" and it's easy to see why – beautiful beaches, notable landmarks, and a variety of cultural attractions make it an ideal destination for those who love sightseeing. Not only that, but San Diego has been home to some of the world's finest culinary experiences. From distinguished restaurants to quaint bistros, you are guaranteed to find something amazing no matter where you choose to dine. Whether you decide to wander through the Gaslamp Quarter or explore the lush Balboa Park, there's no shortage of opportunities when visiting San Diego.
Conclusion
New York, Boston, Chicago, San Francisco, Washington DC, Los Angeles, and San Diego are all great places to live. Each city has its own unique culture and offers something different for residents and tourists alike. If you're thinking about moving to one of these cities, be sure to do your research so that you can find the perfect place for you. Here