Read Time:
5 Minute, 30 Second
Problems and Challenges Faced by International Students – Are you also going to start your study abroad journey? At one place, you are excited because you will begin a new journey towards enhancing your career, giving you room for opportunities and opportunities for exploration. However, on the other hand, it can be challenging for a new school graduate who will go to a different country with no idea what challenges it can bring. Being an international student, you will face challenges as a newbie, and as you stay abroad, you will become strong enough to face everything. First, Let's understand why international education is alluring for many students.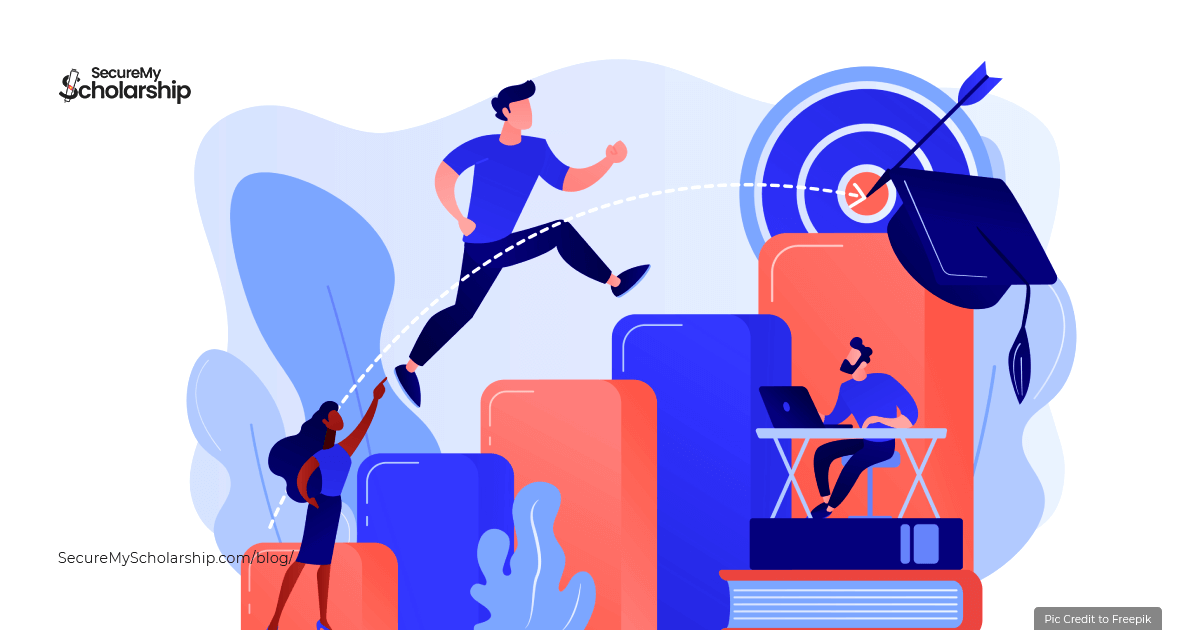 The Importance of International Education
Pursuing high-quality education and exposure to diverse cultures are significant driving forces behind the decision to study abroad. It is evident that due to the increase of excessive competition within the nation, it is difficult for students to get a seat in their country. And, with studying abroad, they have many options when it comes to colleges that can offer quality education to students with assuring of job opportunities and a totally different personality enhancement.
Be it the willing to grab the high paying jobs in the UK or looking for US job market, you can explore the option of The allure of international education lies in the promise of enriching experiences, global perspectives, and enhanced career prospects, particularly the potential to secure high paying jobs in the UK.
Reasons to Study Abroad
Without a doubt, studying abroad has many advantages, such as career enhancement, learning a new language, excellent personality development, allowing students to broaden their horizons, acquire new life skills, and be in a competitive environment and global job market. Studying abroad makes you confident enough that you can create an impression on anyone with your skills, business understanding, and corporate planning because the universities offer practical learning experiences, which most universities fail to do.
5 Common Challenges Faced by International Students
International students often grapple with cultural adjustments, financial strain, academic pressure, language barriers, and homesickness. These challenges can be overwhelming but are surmountable with the right strategies and support.
Overcoming Cultural Adjustments
Cultural adjustments only need to embrace the diversity and learning of local customs and traditions.  You have to be open-minded and respectful of different cultures and people you come across because it encourages you to understand the culture and fosters a sense of belongingness. Therefore, eases for you to transition to a new environment.
Managing Financial Strain
Every month, you will be getting some money for your monthly expenses, and with that money, you have to manage your accommodation food and learn new skills. Also, you can look for financial aid and scholarships to support your education.
Handling Academic Pressure
To manage the academic pressure, you have to make a timetable and seek academic support throughout.
Divide your time in terms of studying for your degree, having a social life, participating in extracurricular activities, etc.
Further, you should also give time to yourself to maintain mental health and enjoy time with friends. Therefore, in this way, you can perform well in your academics.
Breaking Language Barriers
Learning the local language and utilizing language learning resources are effective ways to break language barriers.
The one language you would be familiar with is English; you can typically understand and use the language. However, you can also learn the local language of the city because this would make you familiar with the people and culture, and give you a better understanding of the place.
Combatting Homesickness
When you stay outside your home place, you miss home a lot. You miss your family and friends, and to minimise this distance, you can call them regularly or be in touch via social media. You can build a strong network with each other even though you stay far away. However, going to some places abroad may cause a setback in its timing. you can manage that as well with proper time management.
The Pursuit of High Paying Jobs in the UK
You can get high paying jobs in the UK because of the vast and big job market where skills and expertise are the key focus. As a job seeker, you can brush up on your problem-solving skills, decision making, improvising job centric skills, etc. You have to think out of the box to get success in the job interviews while convincing the interviewer to hire you will be the best option for the betterment of their company.
The Impact of International Education on Career
Having a degree from abroad can put you ahead of many applicants because you have more understanding and expertise in the practical world because of the learning methods universities abroad use.
2. Grow your Network
You will know people across the globe, and your network will be strong. Be it in your area of interest or any other area, you can connect with them. This can also let you meet CEOs and founders, encouraging you to start your own startup.
Get Exclusive and Guaranteed Scholarship!
International students face several challenges, but these can be overcome with resilience and the right strategies. The immense experience of studying abroad can help you throughout your life in terms of enriching personal and professional experiences.
We at SecureMyScholarship focus on providing exclusive and guaranteed scholarships for all students. Our admission counsellors can guide you throughout the process and help you get admission to your dream university. Contact us today to know more!
FAQs on Challenges Faced By International Students
Q1. How can international students adapt to a new culture?
The best is to be open-minded and open-hearted. You must be respectful and willing to learn and embrace new cultures and traditions.
Q2. What are the financial aids available for international students?
Universities offer international students scholarships, grants, and financial aid programs. At the same time, if you are admitted to any of the universities, you can cross-check with the admissions team and get guaranteed scholarships.
Q3. How can one manage academic stress while studying abroad?
Effective time management, seeking academic support, and maintaining a balanced lifestyle are crucial.
Q4. How do you overcome language barriers in a foreign country?
Learning the local language and utilizing language learning resources can significantly help.
Q5. Is studying abroad worth the investment?
It offers numerous benefits, including enhanced employability, personal development, and a global perspective.
Q6. How can international students secure high paying jobs in the UK?
By acquiring relevant qualifications, skills, and experience and thoroughly understanding the job market.