Read Time:
2 Minute, 3 Second
Study in Bangalore with Scholarship – While living in India can be a challenging affair especially until you get used to the fundamental changes, it is often a rewarding and affordable experience. India is rather well known for its vibrant traditions, packed cities, and expeditiously growing economy; but on the flip side, a unique experience awaits you no matter where you plan to study in India.
India is breaching into the top global rankings – 24th the QS Higher Education System Strength Rankings, thanks to the top universities in India including IIT's, IISC's and AIIMS, among others. The country boasts one of the largest education systems consisting of many top-ranking universities, which is one of the top reasons to study in India.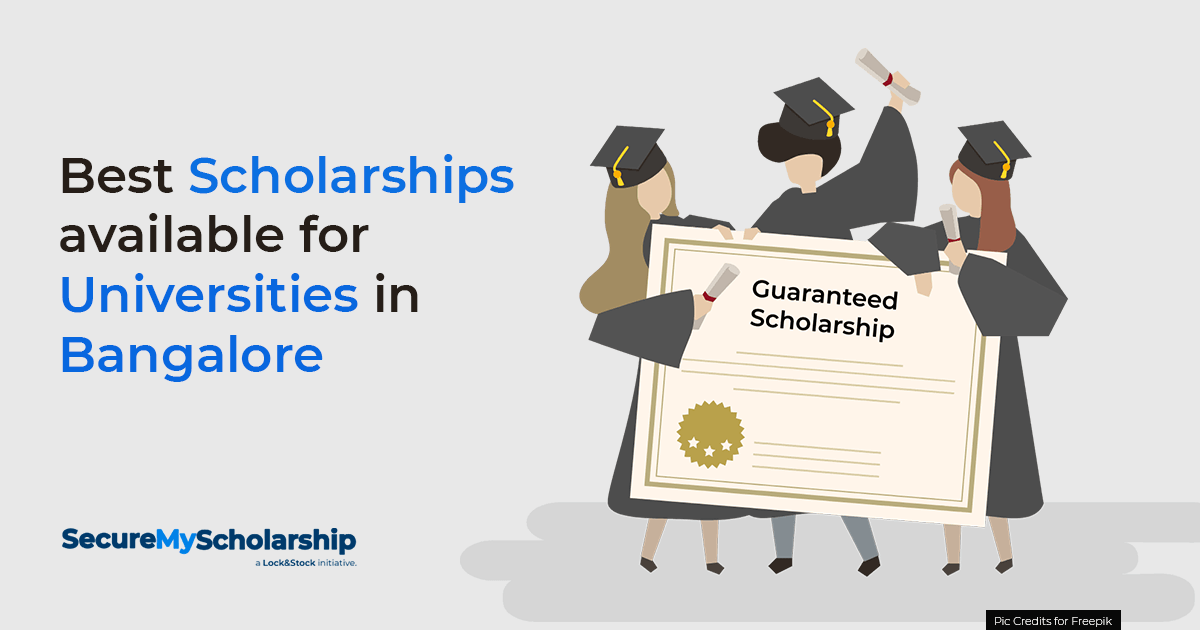 Study in Bangalore with Scholarship
Among the top universities with the Best scholarships in Bangalore:
Jain University
Ranked among the top universities in India and considered a cerebral destination for students across the world and Bangalore in particular, for its illustrious history of developing talent, JAIN (Deemed-to-be University) is a hub for learning in every sense of the word. The University which is based in Bangalore – the Silicon Valley of India, offers a conducive environment for learning, be it academically or extracurricular activities. Known for its emphasis on education, entrepreneurship, research, and sports, JAIN (Deemed-to-be University) has some of the best minds in the educational and research fields, and centers that inspire entrepreneurship and groundbreaking work to simplify and manage life better.
Alliance University
Alliance University is a renowned university of higher learning located on an extensive state-of-the-art campus in Bengaluru offering a variety of degree courses. The University has baccalaureate concentrations, postgraduate offerings, doctoral degree programs, and several professional certificate programs. Alliance University aspires to be among the best universities in the world by the year 2025 through a series of strategically crafted moves, precisely calibrated action plans, and an unwavering commitment to the pursuit of excellence.
Manipal Academy of Higher Education India
Manipal is one of India's leading academic and research institutions. It has been granted Institution of Eminence status by the Ministry of Human Resource Development, Government of India. Manipal Academy of Higher Education is a globally engaged institution with an active partnership with more than 220 leading universities around the globe. Their relations with institutions, government agencies, and organizations in the study, research, and service provide faculty and students access to world-class institutions, experiences, and resources.