Why Germany is best option for Engineering Degree – The scope of engineering is broad and students can choose from a wide range of branches, mechanical, electrical, software, hardware, automobile, and civil to name a few. Each branch covers a particular field in the economy, providing students with the theoretical and practical knowledge to begin their professional careers as engineers.
Although each branch has its own perks and opportunities that a student can avail of, automotive engineering is one of the most valuable professions in the field. Having sold more than 60 million units in 2020, the industry stands as one of the most profitable throughout world economies, and the average wage for an automotive engineer is between $70,000 and $125,000.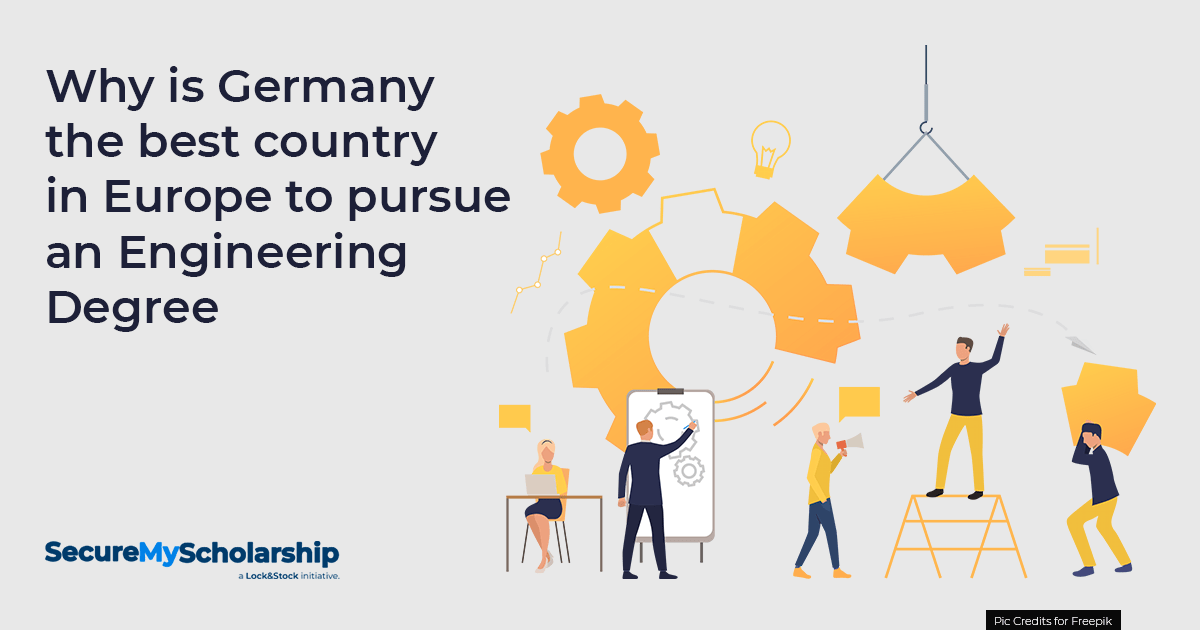 Owing to these factors Automotive engineers are one of the most sought-after professionals by the giants such as Lamborghini, Toyota, BMW, Mercedes, and Ferrari. If you're passionate about making cars then pursue a degree in Automotive Engineering for a fulfilling career.
Now the question remains, Where do we find the best courses for Engineering? Several factors should be considered in this case; a) Structure of the courses provided at a place; b) Placement opportunities in that economy; c) Culture and safe environment for students.
Germany is regarded as the best place for engineering by experts due to its exemplary performance that encompasses all the best qualities mentioned above. The country has been at the forefront of innovation since the industrial revolution and higher education offered at any German university emphasizes that, the courses prepare the students for practical application in real-world scenarios.
Germany is home to huge corporations that are thriving and invite talented prospects to work for them, the placements are facilitated by the universities with close ties to the industries. Moreover, the country is a beautiful place to be in and the environment is one of the safest in the world and more than 300,000 students from all over the world visit Germany for higher education, the majority of which opt for engineering courses.
Germany's contribution to the Automotive industry is invaluable and has led to countless innovations in the sector including their own, with giants such as Mercedes, BMW, and Volkswagon bursting onto the scene in their german automobiles and cementing their legacy as leading innovators, the place is the ideal place for students who want to make cars.
SecureMyScholarship maintains partnerships with top German universities that offer exceptional education in the field of engineering, through the scholarship portal the students can have a chance at securing scholarships and fee waivers at their desired university. The students can opt for offers on Bachelors, Masters, and Ph.D. courses on the portal.