Best MBA Universities in Dubai – Dubai as one of the fastest-growing business hubs has a lot to offer to a business student. Several factors are attracting students to Dubai, including world-class infrastructure, accommodating community, and low tuition expenses. People in Dubai are genuinely worldly.
This economy is developing quickly, and this gives several prospects for job advancement. The country hopes to have the world's most stable economies as part of its commitment to make Dubai the world's top commercial hub. It has been established that the best way to meet the area's goal is to make great education available to everyone.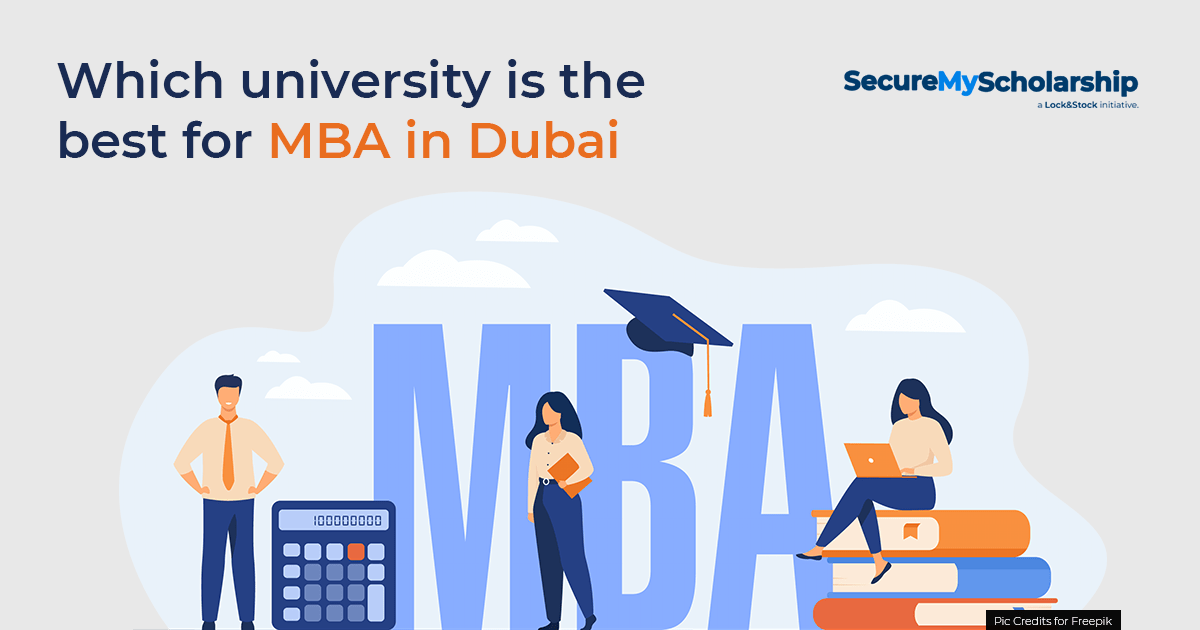 Best MBA Universities in Dubai
Education is seen to be one of the ways the UAE will have a more productive workforce and create more knowledge to keep the country's economy sustainable.
The total number of colleges and institutions in Dubai that serve both Emiratis and ex-pats is around 60. the range of university courses taught at these institutions is broad but varies concerning degree level. Check out this article to know more about the Top universities in Dubai.
Although there are many well-structured programs for undergraduate degrees offered at these institutions, there is a growing demand for MBA graduates in the region, because the corporations are seeking all-around development in professionals.
Through an MBA degree, you will be better positioned to get prospects for greater professional advancement, attain specialized expertise across multiple sectors, and obtain managerial abilities in the face of a dynamic market like Dubai.
Here's a list of the best MBA courses available in Dubai:
Birla Institute of Technology and Science Pilani, Dubai Campus: Pilani's Masters of Business Administration program is made especially for engineers and professionals in the business industry. 20 basic courses included in the MBA curriculum cross over several company roles such as entrepreneurship and design thinking.
City University of London: The Bayes Business School Executive MBA in Dubai is ranked among the best in the region, providing the opportunity to pursue a successful career and balanced personal and professional life. You are preparing for your next career move regardless of whether you are entering into management, leading a team, or starting your own business.
Heriot-Watt University: You will have access to all study materials and software. You have to complete seven of the eight core courses and two electives to finish the curriculum. At the beginning of the course, the students are taught the important notion of project decision-making and are exposed to the concepts and principles of project management. This enables them to implement their business strategies and changes.
London Business School: Graduate with an LBS degree in Dubai, where you can work while studying. Building a global business skill set, developing a compelling leadership style, and moving up the corporate ladder all at the same time are just some of the benefits. Be able to utilize the most recent and cutting-edge research and business intelligence from our London-based professors. Find an experienced, ambitious cohort and get more familiar with different cultures. Build a worldwide business network that lasts a lifetime.
Manipal Academy of Higher Education, Dubai Campus: The program assists with your further development and provides valuable information on many business tasks such as marketing, finance, operations, information, healthcare, and human resources management. In the course, participants will get the experience and abilities needed to use whatever they have learned to solve challenges that exist in the real world.
Middlesex University Dubai: The Middlesex MBA is created for ambitious careerists who want to play an active part in running a firm. The MBA is designed to help you succeed in today's increasingly globalized business world. Paired with an array of world-class faculty members who are experienced in both academic and practical aspects of management, you will be able to discover the core topics in the discipline of management.
If you would want to get the largest scholarship packages from these colleges, please visit SecureMyScholarship portal. A wonderful education, enormous knowledge, and the opportunity to work with world-class lecturers and state-of-the-art research facilities may all be obtained by pursuing an MBA program at these institutions. Check out the portal and we would be happy to provide further information on scholarships and entrance requirements, including step-by-step instructions.