Read Time:
6 Minute, 8 Second
UK Interview Questions and Answers for Study Visa 2023 – The United Kingdom is the dream country and popular study destination for international students. With its world-class universities, thriving economy, and vibrant culture, it's easy to see why this country attracts so many young people from around the world.
However, applying for a student visa to study in the UK can be a daunting process – especially if you don't know what to expect in the interview. So you've applied for a student visa to study in the UK? Congratulations! The next step is to prepare for your visa interview.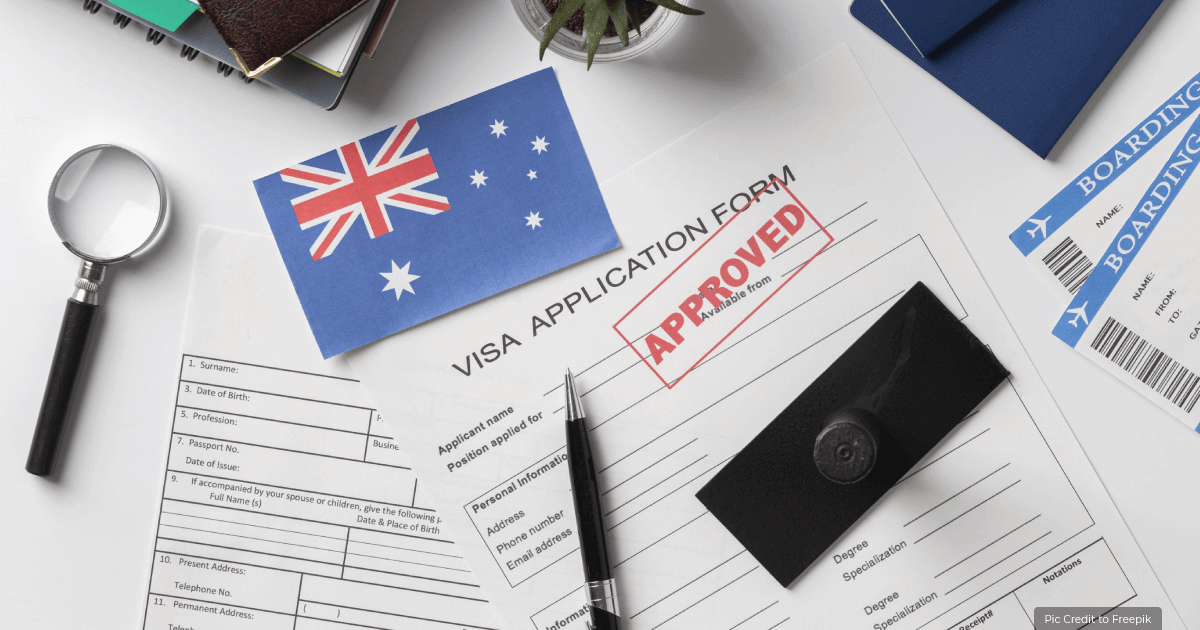 To help you prepare, here are some of the most common UK student visa interview questions and answers:
In this blog post, we'll go over some of the most commonly asked questions during UK student visa interviews and provide tips on how to answer them confidently. Therefore, after reading the article you will be ready to ace your interview and start planning your educational adventure abroad!
Why you want want to study in the UK specifically?
In this question, you have to give reasons for what is making you choose the UK as your study destination. Here you can discuss the unique courses and advanced facilities at UK Universities. However, you can elaborate on your personal experience which inspired you to Study in UK.
Sample Answer:
The UK is an educational powerhouse, with world-class universities offering a wealth of learning opportunities. It has a long and varied history, incredible culture, and beautiful sights to explore – which makes the UK attractive for studying abroad. On top of this, I believe that studying in the UK will provide me with immense personal growth and invaluable life experiences. Studying in the UK also brings a heightened awareness of global issues that can be addressed through well-developed communication skills, adaptability to external factors, and well-rounded insights.
What are your academic goals while studying in the UK?
The moment you decide to pursue your degree from UK University, there must be some academic goal associated with it, like what package you want to get. At which company do you want to work? Or you want to learn any specific skills that can help you to become an entrepreneur. So, the list could be very long. Therefore, you must consider explaining your point of view.
Sample Answer:
Studying in the UK is a fantastic opportunity for me to pursue higher education and strive both academically and personally. My primary academic goal while studying in the UK is to become a better version of myself each day by keeping an open mind to new experiences and learning challenges. I want to expand my knowledge across multiple disciplines and push my boundaries when engaging with complex topics. Another aspiration of mine is to explore different cultures and gain international exposure so that I can develop invaluable skills that will stay with me for life. All these combined goals provide a unique experience that I am confident will provide unbeatable value throughout my life journey.
How will your chosen course of study help you achieve these goals?
In this question, you can explain your course of interest in detail, like marketing or law and its curriculum as per the university preference that attracted you to pursue the specific course.
Sample Answer:
My chosen course of study, a double major in psychology and marketing, will be highly beneficial to achieving my goals. As an aspiring business professional, the combination of these two disciplines will equip me with the knowledge and skills necessary to build upon my current understanding of consumer and organizational behaviour to further analyze market trends. Additionally, by combining this knowledge with the additional tools developed through my psychology studies – such as problem-solving and communication – I am confident that I will be prepared to adapt and excel in any professional setting. Ultimately, this course of study offers a comprehensive foundation on which I can build a successful career and realize my long-term objectives.
Have you considered other countries for your studies, and why did you ultimately choose the UK over them?
In this question, you must explain the research that you have done according to your course and how Study in UK University was the suitable option for you.
Sample Answer:
After extensive research and comparison of different countries' educational systems, I gave the UK much consideration for my studies. The vibrant academic landscape in the UK attracted me – its strong historical ties to higher education and impressive degree programs were unparalleled. I was ultimately inspired by the network of distinguished alumni it had produced, who have gone on to make their mark in various fields of study and research. Additionally, having international contacts would come as more of a bonus if I chose the UK – as its global reputation meant that my credentials would be well-respected across multiple continents. All this considered, along with top-notch facilities and excellent support services, made choosing the UK over other countries an easy decision.
What is your English proficiency like, and how do you plan on improving it while living in the UK during your studies?
This question will not be much difficult for you to answer if you have TOEFL or IELTS score with you. You can explain how you have been associated with the English language since your school days.
Sample Answer:
My English proficiency is quite good, but I am also keen to test my skills further by living in the UK for a year during my studies. I plan on improving my ability by talking with as many native English speakers as possible and immersing myself in the language in both everyday situations and academic contexts. Additionally, I plan on studying with native English speakers and reading materials to increase my understanding and accuracy of English grammar, vocabulary, and phrases while also sharpening my writing skills. Living abroad has always been a dream of mine, so I am eager to make the most out of this opportunity!
What is your financial situation like and how will you be able to support yourself during your time in the UK studying abroad?
I am fortunate to have a trusted family of financial supporters who will help me while I'm abroad in the UK. I am currently saving up money so that I can cover my own costs for things like living expenses and transportation. I am also budgeting carefully, being sure to prioritize my funds so that I'm able to keep myself afloat during this time. Although it's a challenge to make ends meet financially, figuring out how to manage my money has proved to be an invaluable learning experience, and it will serve me well no matter where my travels take me.
Conclusion
We hope this article helped you to understand the basic questions and answers for study visa in UK. Thus, our aim is to create a world where quality education can become affordable and which is why SecureMyScholarship is working towards this dream. We assure to give you a full assistantship, from filling out the application form to getting your Visa. Nevertheless very important assuring merit based scholarships and fee waivers which will create a significant difference in terms of financial aid. Go and fill out the form and start your Study in UK journey today.