Read Time:
4 Minute, 18 Second
UOW Courses – Gone are the days when higher education was perceived as an ancillary step in the learning process. Today, higher education is a crucial stepping stone to a lucrative career, enriching life, and assimilation to the modern world. Consequently, reputed universities worldwide offer higher education programs involving dynamic educational strategies, such as blended learning, state-of-the-art infrastructure, and a student-centric approach.
The University of Wollongong in Dubai (UOWD), the first international Australian university in the UAE, perfectly integrates traditional classroom education with modern teaching approaches, providing students with the best of both worlds. Today, UOWD has emerged as a preferred university for international students pursuing their bachelor's, master's, and PhD degrees. Below are the top 5 UOW Courses: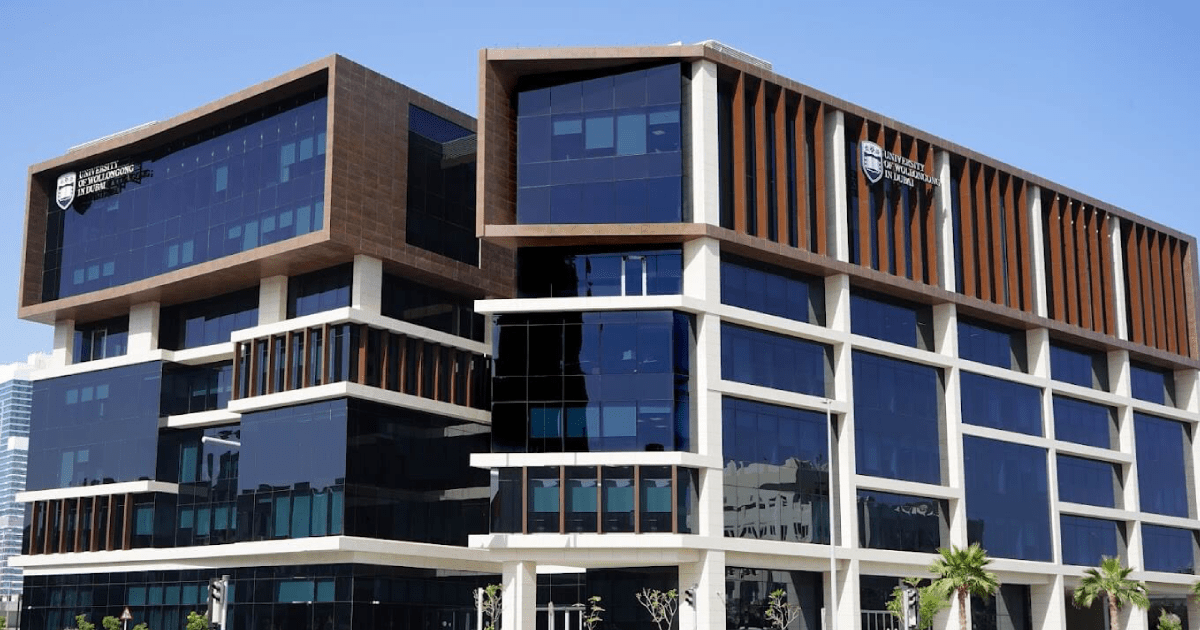 5 Most Popular UOW Courses at Dubai
Masters of Business Administration – Although academic excellence is an integral criterion to establishing and leading a successful business venture, several other aspects — including leadership qualities, decision-making skills, ability to handle failures effectively, and ability to network — are indispensable in the process. An MBA degree helps students acquire these skills and abilities, helping them emerge as top Business Operations Directors, CEOs, CFOs, etc. The MBA degree offered at UOWD caters to ambitious professionals seeking to ascend in their careers. It also provides students with the opportunity to participate in a study-abroad tour in the process of completing their degrees in their elective subjects. The course is conducted over 3 weekends every trimester, incorporating three stages — diagnostics, exploration, and integration and application.
Bachelor of Computer Science – In today's world characterized by incredible technological advancement, life without computer programs is unimaginable. Consequently, computer science is a highly lucrative career field and a dream profession for many students. UOWD offers a plethora of computer science subjects under its hood, including algorithms, architecture, artificial intelligence, security, and software engineering. These subjects help students understand the basics of computer science and apply this knowledge to real-life settings. Having completed this comprehensive course, students can apply for various job roles, emerging as app developers, video game developers, system analysts, cloud architects, software programmers, ethical hackers, and robotic process automation specialists. The course also entails a final-year project, wherein groups of students coordinate with clients and supervisors facing ICT-based challenges and resolve their issues innovatively. Besides offering a holistic computer science course, UOWD also offers specific courses, such as Bachelor of Computer Science (Big Data) and Bachelor of Computer Science (Cybersecurity).
Master of Media and Communication – While efficient transportation literally connects different parts of the world on the one hand, online platforms and modern modes of communication have virtually connected every cranny of the world like never before. For this reason, media and communication have emerged as indispensable sectors in the modern world. UOWD's media and communication degree at the master's level provides comprehensive education in various aspects of mass communication, including journalism, social media, research methods, global mediascape, and digital media. The university also boasts of a well-equipped production studio and workspace to help students learn about different media equipment. Students having completed this course take up pertinent media-based job roles, becoming app developers, directors, film editors, journalists, etc.
Bachelor of Business (Management) – In today's constantly expanding corporate and business world, innovation, decision-making, and leadership are the needs of the hour. The Bachelor of Business degree by UOWD provides students with a solid foundation in business management, helping them attain important positions such as management consultants, entrepreneurs, career advisors, and event managers. The first year of this course deals with subjects such as statistics for business, accounting fundamentals, and introduction to management. The subjects taught to students include organizational behavior, strategic management, human resource management, and change management, among others.
Master of Nursing – The process of healing and recovery is an integral part of any medical treatment. And nurses typically expedite the process by providing patients with care and support throughout the process. University of Wollongong, Dubai helps aspiring nurses hone their skills in emotional intelligence, clinical excellence, health research, etc. through its comprehensive Master of Nursing program. It also offers a Bachelor of Nursing (conversion) program as a precursor to this course. This bachelor's program is a two-year bridging course with varying relevant subjects, including essential communication for healthcare, challenges of ageing, reflection and practice, and primary healthcare nursing. The Master of Nursing course helps students become successful nursing consultants, nursing administrators, heads of nursing departments, etc.
UOW Courses – Today, in addition to being one of the most brilliantly established cities globally, Dubai is also emerging as a hub for higher education. With meticulously designed curricula, expert teaching faculty members, and advanced educational infrastructure, the University of Wollongong in Dubai ranks among the most preferred higher education institutions in this megacity. We at Secure My Scholarship harbor a sincere passion for higher education and a strong dedication towards facilitating a hassle-free journey for students pursuing their higher studies. Are you an ambitious student looking to secure admission into one of the prestigious courses offered by UOWD? Let us step in and streamline the process for you. Visit SecureMyScholarship to know more!