Read Time:
4 Minute, 55 Second
University of Wollongong Media and Design Courses – Have you planned what you want to become, or are you still thinking about which is the best career for you? There are many things to consider. It is necessary to know your passion, which can drive you to cross your limits; also, it's important because it would be one subject you can see yourself studying and working in for years to come. Further, you must know the trend and popular courses that can give you a passionate career and a good paying job which is why we have the perfect course for you, that is Media & Design from UOWD. Here in the blog post, we will discuss the top 5 reasons why pursuing Media & Design from UOWD is a great idea.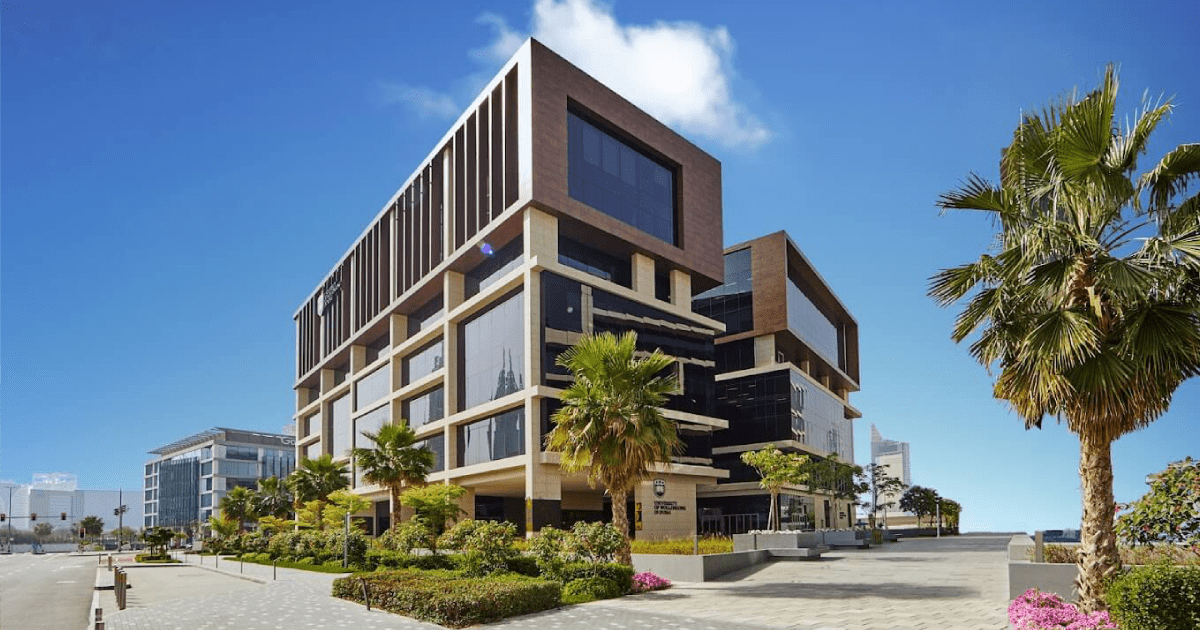 What are Media Studies?
Media Studies is a multidisciplinary field that covers all aspects of media production, broadcast, and communication. It involves understanding the different types of media, how they are created and distributed to an audience, as well as the ethical implications of creating and disseminating these forms of communication.
Media is rapidly becoming one of the most popular fields of study, with millions of people around the world engaging in some form or another. It is a field that will continue to grow as technology advances, and more media channels become available.
What are Design Studies?
Design Studies is a multidisciplinary field that covers all aspects of design, from fashion and interior design to product and industrial design. In Design Studies, you would learn about the creative process of designing products or services for clients or organizations. You will also be able to gain practical experience by working on projects with industry professionals.
Many types of design studies are available at UOWD, from graphic and animation to fashion and product design. You can also pursue a specialization in digital marketing or web development.
What is the scope of Media and Design in the real world?
Media and Design are essential skills in today's world. With the rapid growth of digital media, there is a highly increased demand for professionals who can produce content for websites, social media platforms, and other forms of communication.
Designers also play a key role in developing products and services for businesses and organizations. A range of design-related fields, such as advertising, marketing, and UX/UI design, requires an understanding of both media studies and design.
Why pursue Media and Design from UOWD?
UOWD is one of the leading universities in Dubai with a reputation for excellence. As part of its media and design course, you will have access to state-of-the-art facilities and the latest technologies, giving you an edge over other students. The courses offered by UOWD are designed to give students a comprehensive understanding of the different areas of media and design. This includes topics such as graphic design, animation, photography, film production, web development, and more.
1. Expert Faculty
UOWD offers a range of courses in Media & Design, with experienced and knowledgeable faculty who will provide you with the skills to excel in this field. The faculty at UOWD are experienced in their field and have the expertise to help students develop their skills and knowledge. They also stay abreast of current trends and technology, allowing them to pass this knowledge on to the students.
2. Cutting-Edge Technology
UOWD has access to cutting-edge technology, including 3D animation software, audio recording equipment, video editing tools, and more. This ensures that students have the best resources available to create high-quality media products.
3. Flexible Learning
UOWD has a flexible approach to learning and allows students to take courses in their own time, which means that you can fit studying Media & Design around other commitments. UOWD provides an innovative learning environment where students can develop creative solutions for real-world problems using new technologies. This helps to prepare them for a career in this dynamic industry.
4. Industry Opportunities
 UOWD offers excellent opportunities for internships and jobs in the media industry, which will help you to gain invaluable experience and build a strong portfolio. UOWD provides an excellent learning environment for students to gain the necessary skills and knowledge needed to pursue a career in this field. The university also offers internships with local and global media companies, giving students the opportunity to gain valuable experience in their chosen field.
5. Global Recognition
UOWD has an excellent reputation in the media industry, giving students a chance to work alongside leading professionals and make valuable contacts around the world. UOWD is accredited by the esteemed British-based accrediting body, the Open University Validation Services (OUVS). This means that your degree will be recognized globally, and you can take advantage of many international opportunities.
What are the job roles after completing a degree in Media and Design?
A degree in Media and Design can open up a world of opportunities. Graduates can pursue a career in media production, graphic design, animation, web development, UX/UI design, product design and more. You could also explore roles in marketing or advertising and other creative industries such as fashion or interior design.
What is the expected salary in Media & Design?
Media Producer: $50,000 – $80,000
Graphic Designer: $40,000 – $60,000
Animation Designer: $45,000 – $75,000
Web Developer: $60,000 – $90,000
UX/UI Designer: $50,000 – $80,000
Product Designer: $50,000 – $85,000
Marketing Professional: $48,750 – $70,00
Therefore, the University of Wollongong Dubai is an excellent place to start your career; it will empower you to face the real world and inspire you to create a difference. The University also provides merit based scholarships and early admission fee waivers, which will help the students financially as the main motive of the University is to bring exceptional students so that they don't worry about admission fees.