Read Time:
4 Minute, 58 Second
Best Universities in Australia for International Students – It will never be wrong to say that Australia comes first to the options list whenever a student plans for higher studies. There are several reasons which make the student go to Australia for higher studies. To name a few, access to extensive student support services, gaining work experience while studying, and employment opportunities are the top reasons to make the wise decision of choosing Australian universities.
In addition to this, a significant number of academically excellent programs are offered by the world's topmost Australian universities, which include, University of Sydney, University of Queensland, Australian international university, university of new south Wales, and Monash University, along with the University of Melbourne is itself a reason to study in Australia.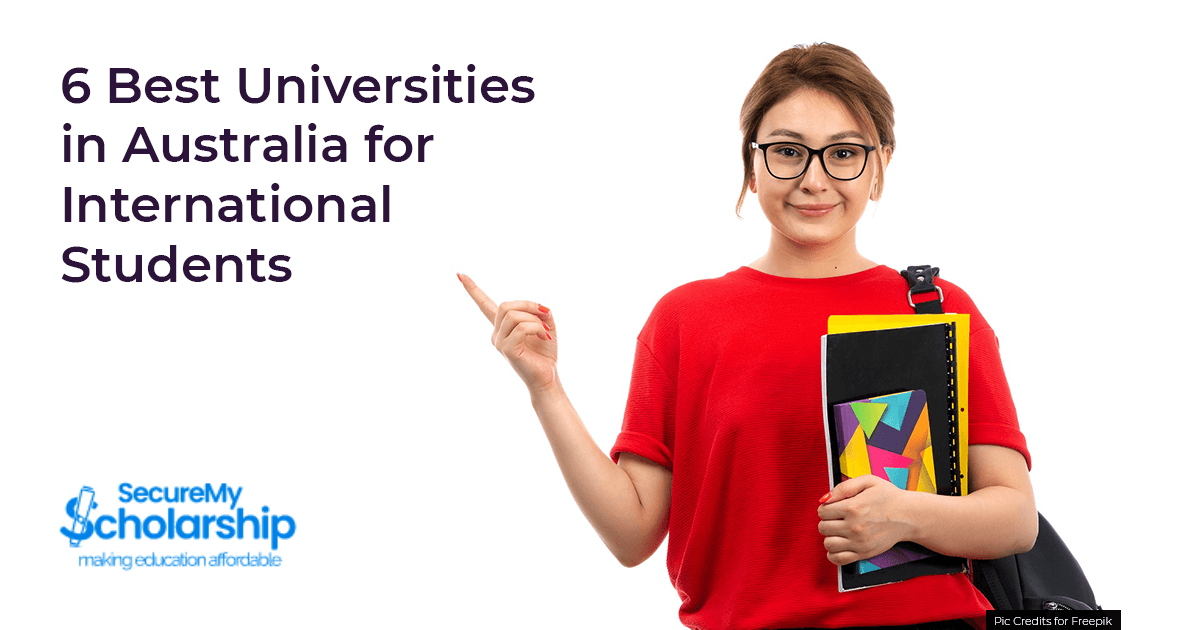 Australia is a unique and most loved country because of its culture and warm welcome, which it shows to the people from the entire globe. Not just this, but it grabs the attention of a significant number of students worldwide as well. When it comes to higher studies, most students prefer to go to Australian study institutes because of high-quality education and other academically effective programs.
Australian universities run on the principle of commitment of equipping the students not with knowledge but with the utmost practical skills to make the students succeed in a useful life. In addition to this, Australian universities continually update their study schedules to cope with the booming demand for innovative thinkers and entrepreneurial skills. Australian educational institutes have re-engineered the entire delivery approach to inspire thought-leading creativity in students concerning every discipline.
Moreover, studying at Australian universities, which are the globally ranked institutes, holds standards of excellence in education and practical approach. An independent look at the global rankings like "Shanghai Rankings, QS and Times Higher Education" is itself proof that Australian universities are consistently ranked as the world's top universities. These globally ranked educational institutes of Austria hold the potential of providing exceptional training facilities, student support services, world-leading education, and outstanding lectures as well.
6 Best Universities in Australia for International Students
University of Sydney:
USYD (the University of Sydney or generally the Sydney University) is a public research platform in Australia. It lays its foundation in 1850, which makes it hold the crown of Australia's first university. Not only is this, but it is recognized as the top leading university around the globe. In other words, Sydney University is the sixth Sandstone University of Australia. It offers the students a most practical approach to marketing, art performance, business, veterinary science, medicine, graphic designing, and many more.
Monash University:
Another globally ranked university named Monash university promises to enrich students in courses like art, designing, architecture, engineering, medical, business, law, information technology, nursing, social sciences, health sciences, and nursing. It holds the potential to deliver quality lectures using an excellent curriculum, outstanding faculty, and a fantastic curriculum at a moderate fee structure.
University of Queensland:
One of Australia's premier research and teaching institutions, the University of Queensland (UQ) strives to achieve greatness through creating, saving, transferring, and using knowledge. A vital aspect of the college experience is that it offers students many chances, options, and resources, which empower them to pursue their own goals, become leaders in their professions and have a good influence on their community.
Students have a wide variety of possibilities throughout their studies, including chances to travel abroad, access more than 220 student clubs and organizations, participate in conferences and research initiatives, and make use of a wide range of athletic and cultural facilities. A diverse collection of study programs with approximately 22 different courses explicitly tailored to Queensland makes it the best and wise choice for students.
University of Melbourne:
The University of Melbourne has cutting-edge facilities on its campuses. They are building various sustainable buildings and precincts to support advanced research and cooperation in the twenty-first century. The University of Melbourne is famous for bachelor's programs like commerce, fine arts, biometrics, agriculture, design, and environment.
University of New South Wales:
The University of New South Wales wants to improve the world to benefit society, the economy, and future generations. This school is known across Australia for the amount of high-quality research it is doing. Over 4,000 students devote themselves to academic study in this community, and in addition, 50 well-established community, academic, and program centers can be found here.
The aim is to provide individualized educational options and services for everyone who attends our school. They believe that the platform can help educators connect with students by delivering personalized, accessible, and flexible educational experiences; our technology is designed to assist students in finding jobs and pursuing long-term goals, including career planning.
The University of new south Wales is well known as the top-ranked university at the global level. It holds significant potential in law, sciences, art, business, engineering, and designing. Currently, round about 53000 students from more than 140 countries around the globe are availing the academically effective programs of the University of new south Wales.
Australian National University:
Students at the college-owned schools and research centers at ANU have access to a variety of important fields of study and different fields in the country and the country's area. Most students agree that ANU has an excellent on-campus experience.
Residential living has played a significant role in the development of a dynamic and varied community where you may make lifetime friends with others who share your interests. Australian national university believes in enriching students in anthropology, geology, earth sciences, politics, philosophy, and sociology.
The SecureMyScholarship site was established only to help students locate and apply for scholarships and waivers. Over 500 institutions have partnered with us, including the ones we mentioned before. Students may have the opportunity to use the site to look for offers on foundation, undergraduate, and postgraduate programs.