Read Time:
2 Minute, 51 Second
Data Science Scholarships in 2024 – Data science is the domain of study that deals with vast volumes of data using modern tools and techniques to find unseen patterns, derive meaningful information, and make business decisions. Data science uses complex machine learning algorithms to build predictive models. The data used for analysis can be from multiple sources and present in various formats. If you are someone at the brink, looking to delve into a career in information technology, or someone trying to weigh out their options and seeking a brief introduction to the benefits of a degree in data science; the following information may be of immense help.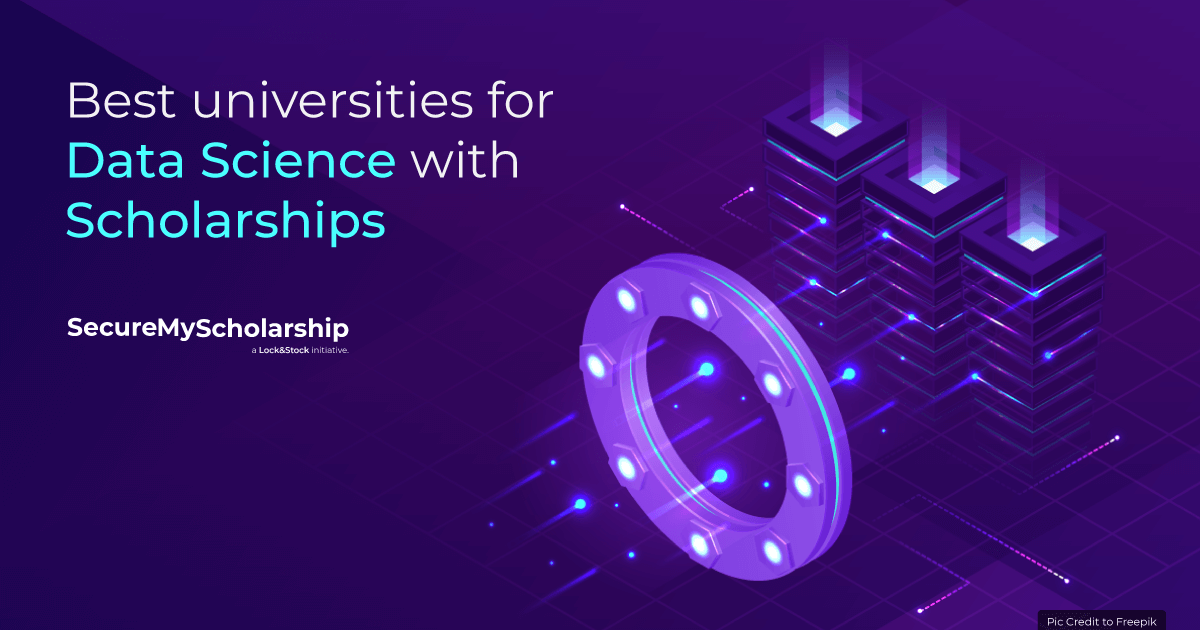 Data Science Scholarships Online
Data science or data-driven science enables better decision-making, predictive analysis, and pattern discovery. It lets you:
Find the leading cause of a problem by asking the right questions
Perform exploratory study on the data
Model the data using various algorithms
Communicate and visualize the results via graphs, dashboards, etc.
In practice, data science is already helping the airline industry predict disruptions in travel to alleviate the pain for both airlines and passengers. With the help of data science, airlines can optimize operations in many ways. Many segments in the supply chain are heavily reliant on data analytics to predict and forecast demand and supply across various industries.
Data science and analytics have become a seemingly hidden backbone of everything we tend to do; from the way our problems are perceived, solutions to these issues, and even how business is conducted. Building expertise in this field will enable you to solve complex real-world problems regardless of the industry or field. Attaining a major in data science will provide a solid foundational base in problem-solving, logical thinking and can serve as a competitive advantage in any chosen field.
Though it may often be a team effort and working with people with different skill sets, there's plenty of room for individual flair and creativity. It is one of those fields where the future is limitless and what's coming next can't be predicted – delving into this discipline and building a skillset here is bound to change the trajectory of your career and professional development. Here are some of the technical concepts of paramount importance before starting to learn what is data science: Machine Learning, Modeling, Statistics, Programming, Databases.
Among the universities which offer degrees in this field in Dubai are; Amity University, SP Jain, Heriot-Watt, and the University of Dubai. Options to study abroad are plenty ranging from City College New York to the University of Stirling in the UK. Keeping these points in mind, the primary goal is to self-introspect and figure out what suits you best and then delve into understating the fundaments of the field before making an informed decision. Best of luck with your career and apply through the SecureMyScholarship for the best scholarships for a degree in data science at top universities across the globe. Feel free to contact us and secure your scholarship at a top university in Data Science.
We have partnered with over 1000 universities across the globe and offer 528 scholarships specifically in the field of data science. At SecureMyScholarship we offer much more for students, than just scholarships – browse our user-friendly app for the best offers across retail outlets, online retailers, and other premium services which have been heavily discounted for YOU!!